Michelle Hrnchar, D.D.S.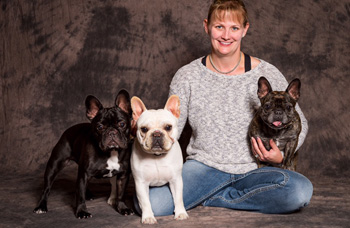 Dr. Michelle Hrnchar is a life-long resident of NE Ohio, growing up in North Royalton and graduating from Padua High School. She attended Hiram College and Cleveland State University, getting her undergraduate degrees. In addition to her pre-dental studies, she also earned a Masters in Music in oboe/English Horn performance. After working for an endodontist as an assistant and office manager for a few years, she returned to school for her dental degree, which she received from Case Western Reserve University in 2003.
Dr. Hrnchar initially practiced in Medina, and also had a small practice of her own in North Royalton. Although she officially joined Dr Britt's practice in May of 2014, some patients may remember Dr Hrnchar from 2010, when she spent several months helping to care for patients after Dr. D'Amico's passing.
Dr. Hrnchar & her husband Paul currently live in Medina, although they have plans to move closer to the area soon as her husband has a business in North Olmsted. In her spare time, Dr Hrnchar is a serious competitor in the sport of dog agility. She competes several times a month with her French Bulldogs, regularly attends national-level competitions, and holds both the #1 and #2 ranking for top dogs in the breed in the country.